Herringbone
Diversity of wooden flooring is enormous. But there are patterns that trigger our curiosity and invite us to explore their origins. Let's start with herringbone pattern as we at ECOWOOD boast a comprehensive range of herringbone oak flooring.
The earliest examples of the herringbone pattern can be seen in the intricate jewellery of the Ancient Egyptian elite and in fabric originating in Ancient Italy. In the Roman Empire, the herringbone pattern was used in road paving systems to create extremely durable and stable thoroughfares.
Named after it's resemblance to the skeleton of a herring fish, the herringbone pattern consists of an arrangement of rectangles in a repetitive pattern.
Herringbone flooring is often used to bring a sophisticated feel to a space, it conveys a combination of classical and modern feel and touch. The pattern to this day remains a popular style of flooring. Spaces incorporating this pattern can achieve a feel of history and tradition, or by mixing colours and materials, can create a modern twist on a familiar favourite.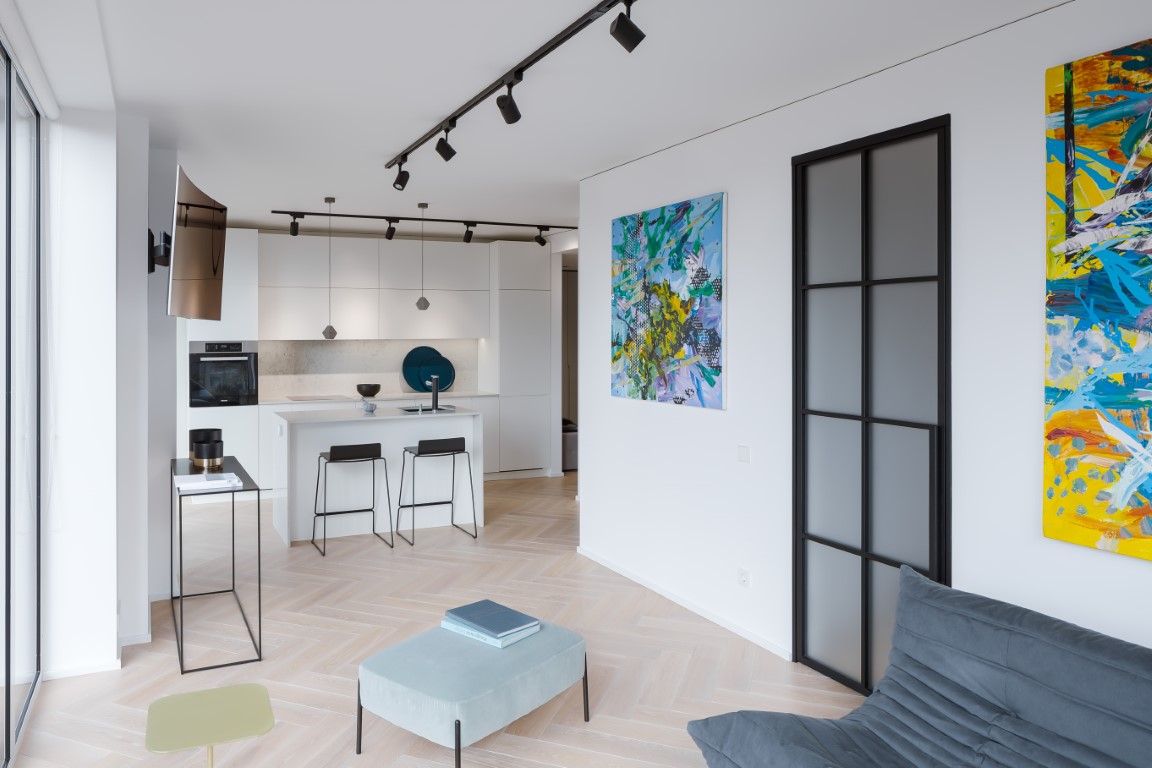 Our oak herringbone flooring is even more impressive as the oak wood itself sparkles with natural design which is subtly covered with a SAICOS oil from Germany. No wonder that designers have embraced the pattern in residential and commercial applications.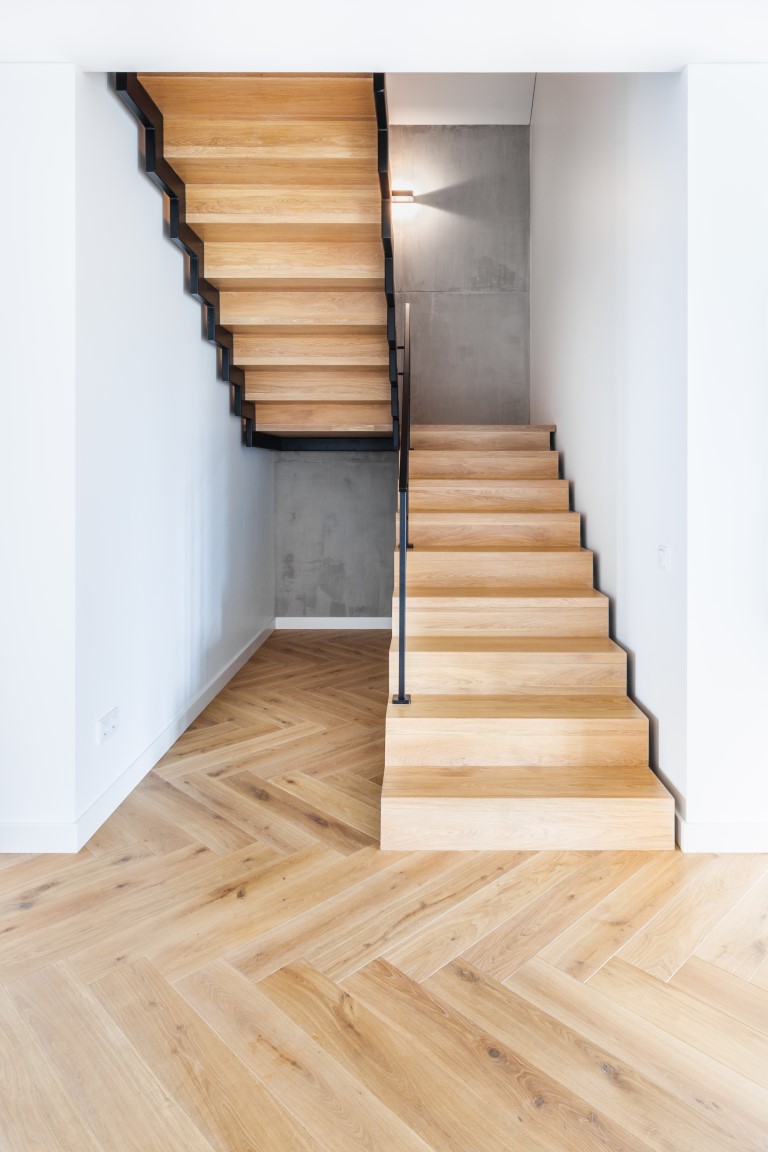 Chevron
Chevron design is another impressive flooring pattern. The "V" shape is a typical characteristic of the pattern. Chevron pattern can be found on uniforms worn by police officers, it is commonly used in interior design and heraldry. It is believed that the pattern originated in Greece 1800 BC as the evidence indicates. However, more recent cases where it was used have been discovered in France, in the heraldry of Normandy. It is most probable that chevron flooring has its roots right there.
Chevron wood flooring is one of the methods to make an impression that a room is bigger than it is in fact, or to create an optical illusion that it's wider or longer. That is why nowadays chevron flooring is gaining popularity among the owners of smaller houses, or rooms where people want to create the feeling or illusion that the room is more spacious. The pattern visually changes the proportions of a space.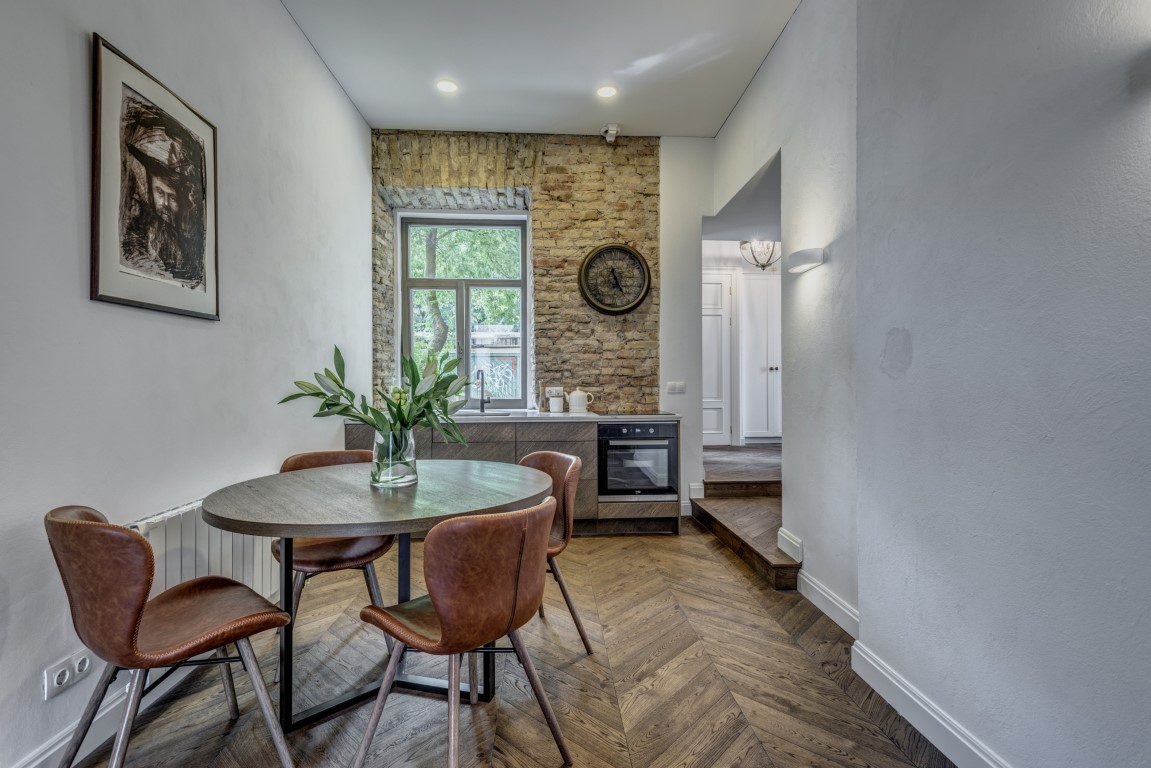 ECOWOOD produces chevron design in engineered oak wood flooring. Engineered wood flooring is a very universal flooring solution. It can be applied in all rooms and it is compatible with underfloor heating. Even more, it has certain advantages regarding stability and durance compared to solid wood option. It's perfect if you want to make a tiny room look more spacious, but it also looks amazing in larger rooms. This modern and innovative flooring solution is great for those who want to stand out and look for something unusual.
We deliver custom orders, therefore every customer gets impeccable result to enjoy oak wood benefits for years to come.