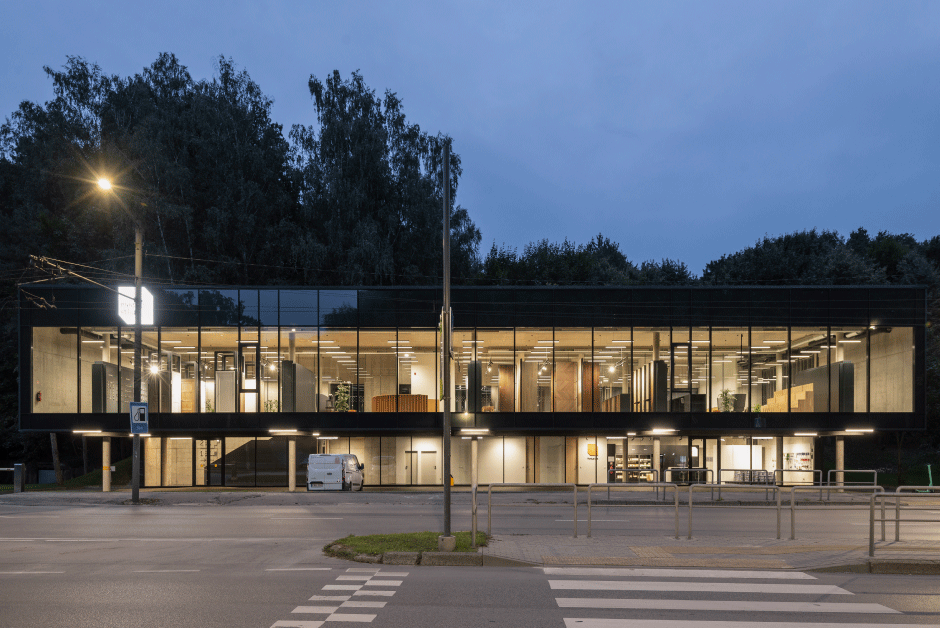 Ecowood Group is a family of companies united by our passion for oak. Our effective and modern supply chain encompasses responsible production of raw material, masterful manufacturing of high-quality oak flooring, oak doors and oak stairs at the state-of-art production facilities followed by the developed retail network to satisfy consumer needs and the most elaborate taste for interior design.
Sustainability is at the core of our activities: from wood selection, transportation, precise technological cycle of wood preparation to manufacturing, professional installation and warranty.
Ecowood Group consists of 5 companies operating on Lithuania, Poland, Ukraine and United Kingdom. Total employee number amounts to over 350 skilled professionals.
ECOWOOD UAB is one of the most modern oak producers in Europe. Founded in 2002, in Vilkija, Lithuania, during 20 years of operation, the team has accumulated invaluable experience in masterful manufacturing of flooring, stairs and doors to individual orders. The factory employs about 180 people, united by knowledge, respect for oak, high organizational culture and the focus on quality at every stage of the process.
Most raw materials are sourced from FSC® certified suppliers.
DUBAVA OOO is an oak log processing sawmill established in 2004, in Ukraine, in the Rivne region. The company employs about 50 people. Monthly log processing output at the company is about 800m³. The raw material for oak is purchased from state-owned forest companies, which ensure forest restoration and management in accordance with the highest ecological standards. Only mature oakwood, reaching over 100 years of growth, is processed, and used for quality products manufacturing.
MEDŽIO STILIUS UAB is the largest oak flooring, door, staircase sales and installation retail network in Lithuania, established in 1999. Professional consultations, modern and stylish show rooms are located in 5 largest Lithuanian cities. Collections of products and unique colors, as well as products for professional installation and maintenance, open up opportunities for customers in Lithuania to choose quality products that create coziness for homes or offices. The company has about 80 employees, of which about 40 are professional craftsmen for installation.
Visit
STYL DRZEWA SP.ZO.O. is a fast-growing oak flooring, doors and stairs sales and service retail network in Poland, established in 2012. Oakwood experts provide professional consultations in modern and stylish show rooms in 6 largest cities of Poland. Collections of products and unique colors, as well as products for professional installation and maintenance, create opportunities for interior designers and individual customers in Poland to choose quality products that create the coziness of home or office.
Visit
ECOHARDWOOD LTD is a high-quality oak flooring sales, distribution and service company based in London, UK, established in 2012. The company has a sales showroom and distribution warehouses in London. High-quality oak products are sold to retail and wholesale buyers throughout the UK market.
Visit