Have you made the decision to invest in a wooden floor? If so, it's time to choose which floorboards to buy.The vast majority of clients only pay attention to the colour, laying pattern and grading. However, the width of the floor is also an essential, interior-defining factor that's too often forgotten.
"Ecowood" allows you to choose from four floorboard widths – 115 mm, 140 mm, 180 mm and 230 mm. The latter is the best option for those who want to accentuate the oak wood used for making the floorboards. However, extra wide planks are also surrounded by various myths, which we will discuss in this blog post.
Read on to learn why extra wide floorboards are considered more valuable than their narrow counterparts. Find out what you need to know before purchasing them, and get inspired by some interior design tips on how to use extra-wide floorboards in the interiors.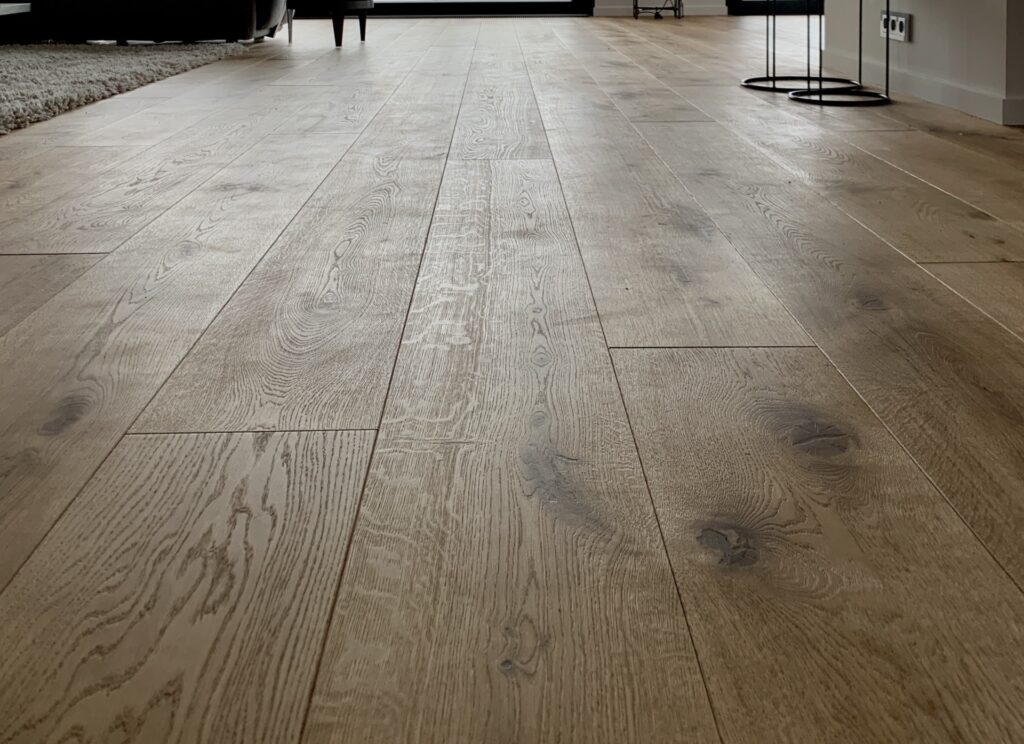 The Value of Wide Floorboards
The main 230 mm floorboards' advantage is their visual appeal because such width allows the oak used for the floor to really stand out.
Extra-wide planks can emphasize different aspects of the material because different colours and finishing techniques on wide planks show up better. For example, extra wide planks can celebrate the unique imperfections of the wood (patterns, branching or micro-cracks) when the dark colours and Original or Rustic grade is picked. On the other hand, they can create an impression of perfect solidness and integrity — just choose white or whitewashed boards with Select grade.
230 mm oak boards are considered a valuable product because there are fewer boards of this width available. Not every log is suitable for cutting wide boards, and significantly fewer boards are obtained from one oak tree compared to their narrower counterparts. As a result, you won't see 230 mm wide boards in every home – it's the choice for people who value uniqueness and subtle luxury.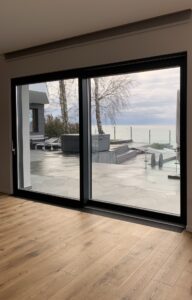 Although wide floorboards usually cost more than narrow ones, they are easier to install. Therefore, when calculating how much the flooring will cost for the end customer, consider the whole price.
The Durability of Wide Floorboards
Some people are afraid to purchase wide floorboards because they fear the planks will warp or swell over time. This can only happen with extra-wide solid wood floorboards. Engineering oak floorboards have no such time, so there is literally nothing to worry about. Especially if you choose "Ecowood's" products: our two-layer and three-layer oak flooring constructions ensure maximum stability and durability for decades. In addition, our hardwood floor is resistant to temperature changes making it ideal for underfloor heating.
"Ecowood" flooring maintenance is simple. We cover all of our products with eco-friendly, natural German SAICOS oil, which dries under natural conditions and adapts to the natural microclimate of the home. The oiled floor is easy to wash and clean, and if you want to renew it, it is enough to cover only the damaged area with a new layer of oil. No scrubbing of the entire flooring area is needed.
Wide Hardwood Floorboards in the Interior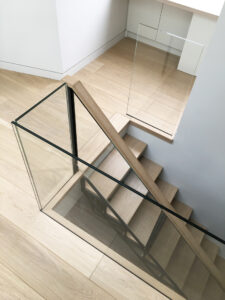 How to pair wide hardwood flooring with the rest of the interior? It's a matter of taste. However, there are some universal solutions and some myths that are worth mentioning in this post:
Less is more. Sitting or walking barefoot on real oak wood planks is already a pleasant experience. Especially when we're talking about 230 mm visually appealing floorboards. So there is no need to hide them with carpets or shift the focus from them with a bunch of other accessories. Keep the rest of the interior simple, pick minimalistic furniture, and you'll definitely nail it.
Nature at home. Those, who seek even greater authenticity, will value Original, Rustic or even Rustic Loft grades for extra-wide floorboards. They keep the wood patterns, branching, natural micro-cracks and colour variations maximally visible.
It is a myth that wide floorboards are only suitable for large spaces and narrow floorboards look good in small ones. If you want to accentuate the spaciousness, colour, grading and board arrangement are more important than floorboards width. Wide oak plans can even create the impression of spaciousness if they are in light shade and Select grade. It is also important to remember that the choice to lay the boards along the length of the room lengthens the space while placing them across the room shortens it.
Be creative. Mixing narrow and wide planks help to maintain the real proportions of a large room and create a dynamic pattern. Narrow or wide floorboards can also help to subtly separate different home areas.
Wrap Up
"Ecowood's" engineered oak floors are products that ensure maximum stability, quality and durability. So no matter which floorboard' width you choose, we can guarantee that our oak flooring will last for many years.
We hope that the tips in this post will help you pick 230 mm floorboards with confidence. However, if you have any further questions, don't hesitate to contact us ⁠— "Ecowood" professionals are here to help.