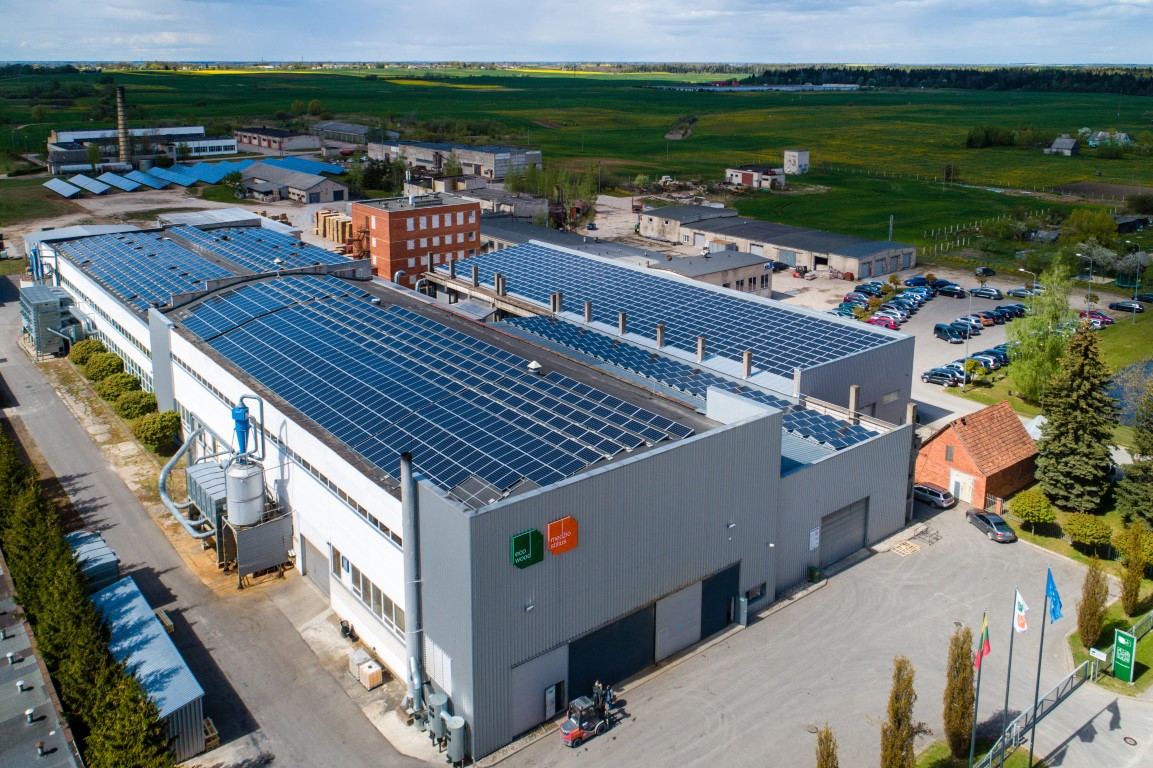 Sustainability and a responsible approach to nature and its resources are one of the core values ​​for ECOWOOD employees. As in any other production company, our company consumes a lot of energy for wood processing, flooring, door and stair production. An ambitious project was launched with the joint financing of the company and the EU funds – to produce all the necessary energy from solar power plant, to reduce energy costs by enabling renewable energy sources. 2020 ECOWOOD solar power plant started operations.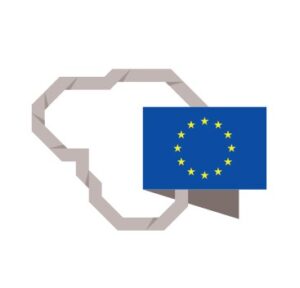 Thus, one of the 20 largest solar power plants in Lithuania with a nominal installed capacity of 800.4 kW was constructed in the manufacturing facilities in Vilkija, Kaunas district. 4000 m² of solar panels were installed on the factory roof and the same amount on the ground.
CEO of the company G. Leliūga says, "The main goal is to reduce electricity costs by using solar energy. We get a double effect: we contribute to the reduction of greenhouse gas emissions, and we offer our customers natural oak products made using clean, green Lithuanian energy ".
The plant sells the excess energy to other consumers, thus reducing the overall dependence on polluting fossil fuels.