BAU Munich — the world's leading architecture, materials, and systems trade fair — occurs every two years. In 2023, the exhibition in Munich brought together all the key players in international building planning, construction and design, fit-out and interiors community, architects, planners, construction professionals, designers, investors, and industry and trade sector representatives. Here, each of us had the opportunity to see the latest construction and interior design trends that were showcased by some of the world's leading manufacturers.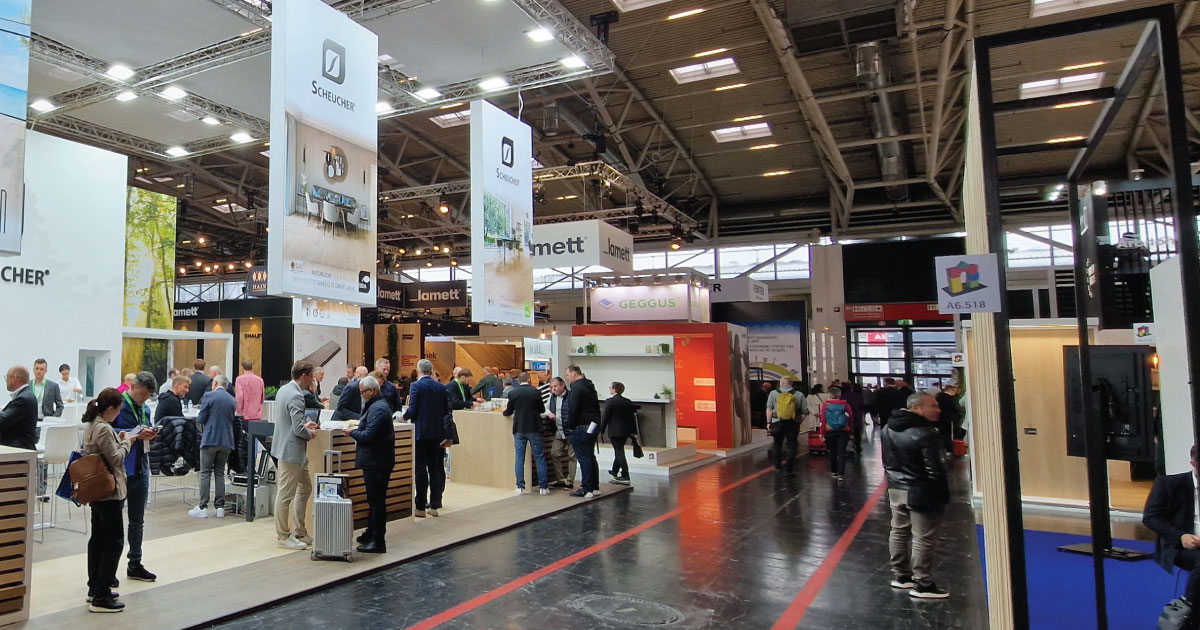 Natural — The Key Word in Interior Design
At BAU, our team paid explicit attention to the flooring manufacturers' options — we were glad to see that our current assortment fulfils most of the current flooring trends. Natural and sustainable lifestyles are spreading.
Door showcases gave more interesting insights: the manufacturers exhibiting at the BAU offered mainly veneered or painted MDF-based doors. The craftsmanship involved in making a solid wood door is complex. Therefore, the variety of models is limited to painted plain doors or doors with expressive wood patterns — natural colour variations, branches, and grooves.
Ecowood's assortment reflects the current customers' demands — Original grade doors remain a dominant trend.
We decided to go even further. Highly appreciated by designers and customers, the new Modern H door model will soon be available.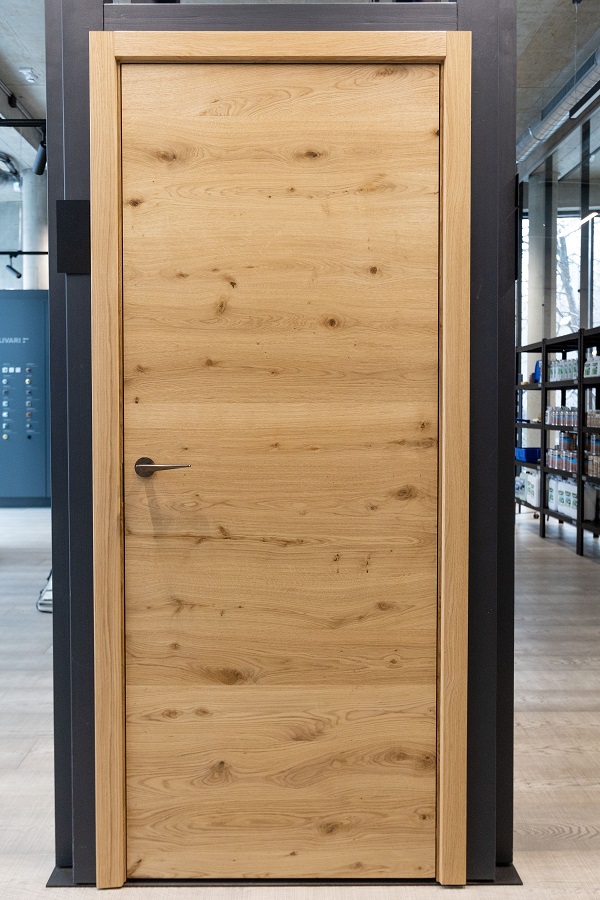 Door handles also play an essential role in the production of unique doors. Thanks to our partner Olivari, the results are always stunning.
Natural Materials
The use of natural materials — wood, stone, marble, glass, and metal — in interiors is increasing. These durable, long-lasting materials give any space a natural, organic look, highlighting their sustainability and environmental friendliness.
Earth Colours
Natural and earthy tones are becoming increasingly popular in the flooring category. These colours range from light, neutral tones to darker shades such as browns and greys. Participants were pleasantly surprised by the various flooring options in different colours and patterns, including solid colours, patterns and textures. We can confidently place ourselves on par with the most renowned European manufacturers by comparing the showcases and our oak flooring colour collections.
Wide Planks
Another trend we saw at the show was wide plank flooring. Wide planks give a modern and spacious look to any room. They can be made from various materials, including hardwoods such as oak. Even synthetic flooring strives to mimic the natural beauty of wood as closely as possible. We stand for true uniqueness, created by nature, and our range of 230 mm planks perfectly reflects this growing demand.
The Variety of Flooring Patterns Reflects the Desire for Unique Interior Design
Wood flooring patterns have been a popular trend for many years, and, as the exhibition shows, the patterns are becoming more sophisticated and creative. The Herringbone parquet pattern has been popular for many years and is still a strong trend in interior design. But now designers and manufacturers are taking herringbone to the next level with more complex and sophisticated patterns. This involves using different shades of wood to create a more dramatic effect or unique patterns such as diagonal or double herringbone.
Chevron parquet is a more diagonal pattern that can create a more contemporary or modern look. Like the Herringbone pattern, designers and manufacturers aim to create more complex and inventive Chevron patterns by using different shades of wood or combining boards of different sizes to create a textural effect.
In addition to these patterns, designers and manufacturers are exploring other sophisticated wood flooring patterns such as 'basket weave', Versailles parquet and Dutch pattern. These patterns involve a combination of different-sized planks and shapes arranged in a geometric pattern to create a more complex and visually stunning effect.
The trend towards more complex wood flooring patterns reflects the growing desire for unique and creative interior design. Such practices can add texture, depth and visual interest to any space and create a wide range of styles, from traditional to modern.
We also have news: a new parquet pattern will soon be available in our showrooms, which style gourmets will surely appreciate.