Manufacturing the interior doors requires responsibility and careful selection of materials. Not only do interior doors separate the rooms and isolate the sound, but they also play an essential role in the overall home design.
Follow this blog post to learn about Velvet doors — a stunning interior door model for the modern home.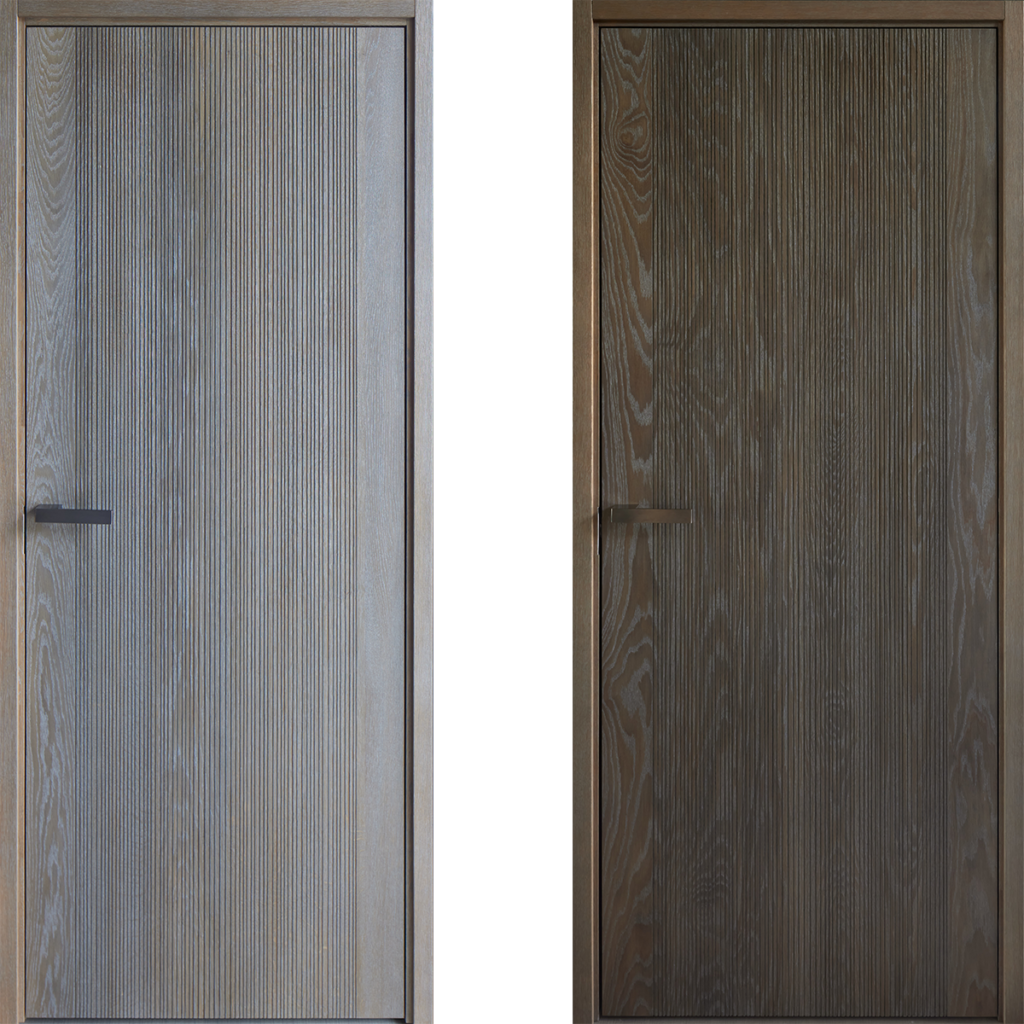 Velvet — a Unique Door Model Created by Our Craftsmen 
At Ecowood, we create oak door models with various clients' needs and interior trends in mind. The door model we gently call Velvet is suited for modern interiors as it adds playfulness to otherwise simple, minimalistic design. How is this effect achieved? Velvet doors are precisely milled with grooves that create a wavy surface, which "plays" with the natural light at home.
Our state-of-the-art equipment allows us to create different "wavy" patterns with a CNC milling machine, and the distances between the grooves can vary too. Moreover, we make doors to individual dimensions of doorways!
The doorways measurements may vary even in standard housing, and it's a regular issue in old town apartments or individual houses. However, non-standard door manufacturing is not a problem for us – all the doors at Ecowood are made to custom measurements. Feel free to submit your projects to us — each order is taken care of with precision.
A wide assortment of colours and accessories allows us to satisfy clients' expectations in terms of different design choices.
You can pair Velvet doors with:
All Saicos oil colours
Q-3490, Aqua Ebony
Q-3479, Aqua, Gray Antique
Q-4505, Silver
C-3418 Cocoa
Precise Manufacturing Guarantees the Quality
All of our modern-style engineered oak doors are planed to ensure an impressive, "smooth" look, but for Velvet doors, there is an extra step in the final finish — they are later milled.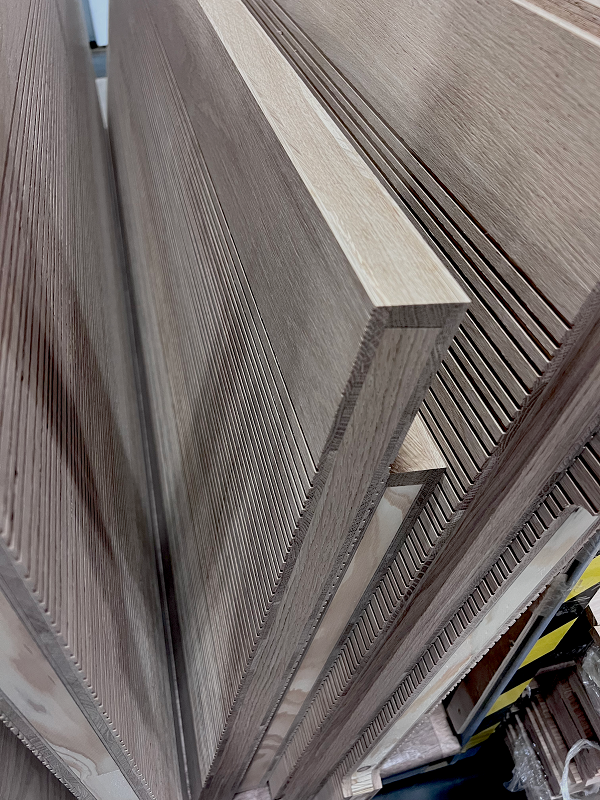 The velvet door set includes a door leaf, frame, mouldings, hidden hinges, and a lock. Additional accessories are also available.
We use a special German door panel for the base of the door leaf. Then a 7 mm thick oak lamella — a layer of solid oak — is glued on both sides of the panel, leaving no gaps. Afterwards, we attach 10 mm oak beams to the edges.
The door frame is made of finger-jointed oak, while the door mouldings — from finger-jointed oak wood, veneered with oak veneer.
You can choose the type of mouldings from several options. Frameless mouldings or mouldings with narrow, 40 mm wide trapezoidal edging are currently among the clients' favourites.
We recommend combining the Velvet doors with the Italian handle TOTAL, made by Olivari. When paired with the "wavy" pattern of the Velvet doors, this simplistic handle design further extends the image of a modern, minimalist style.